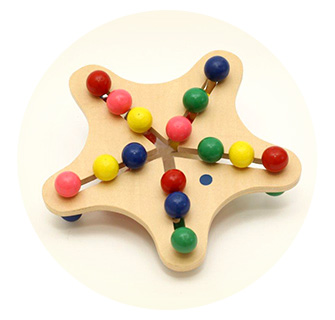 All children of the preschool class are diagnosed as to their school maturity according to PPPP materials approximately between September and November. Then the typical preschool training takes place focusing on areas such as preparation for writing, numerical imagination, concentration, memory, visual perception, auditory perception, expressive abilities, etc. If an insufficiency is discovered in any particular area, teachers deal with the child individually (typically following the Dys-centrum materials).
PPPP (Pražská pedagogicko-psychologická poradna) [Prague pedagogical-psychological clinic] is a private organization providing psychological and special-pedagogical services for education establishments. It provides consultancy to children from the age of three to the time they complete the secondary education, to their parents and teachers from the whole Czech Republic. It also publishes information, training, methodological and professional publications for children, parents and schools.
Dys-centrum® Praha o.s. is an organization dealing with the issue of specific dyscrasia associated with learning and/or behavior. It utilizes long-term experience and also applies proven models from abroad. It both assists children and supports their families. Dys-centrum publishes different therapeutic and supportive materials.
Further information
Uložit