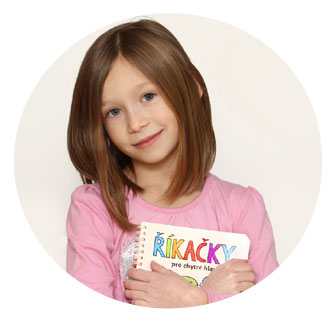 V této sekci naleznete ukázku vzdělávacího programu:
Monthly English Curriculum (October-December)

Tematické okruhy (říjen-prosinec)


Písničky, básničky – Songs, rhymes



Monthly English Curriculum
October:
Vocabulary- toy, ball, boat, doll, teddy bear, bees, doors, old, new, eyes, ears, nose, mouth, head, tummy (belly), hands, feet, arms, legs, hard, soft, feather, stone, shoes, house shoes, sweater, jacket, coat, hat, clap, jump, turn, around, up, down, left, right, behind, in front of, goat, hat,insect, outside, inside, wash, clean, give, take, need, want.
Language Structure- How many (body parts), I have 1 nose, I have 2 eyes, It is hard/soft, It is loud/quiet, It is fast/slow.
Letters and Phonetics- g,h,i (goat, hat, insect)
ESL Social Values- We need to wash our hands, It is circle time, It is time to sit at the table, It is time to clean up, I want to help my friend. Exploring the 5 senses.
Numbers- Review of numbers 1-4 and Introduction to number 5
Songs/Books/Drama- (song- Two Eyes, Two Ears, One Mouth, One Nose, Head and Shoulders, The Opposite Song, Shake Shake Song),(book- Dr. Suess- One Fish Two Fish Red Fish Blue Fish), (drama- A Little Mouse in a Big House).
Project- Creating a class Show and Tell tour for their school friends to experience the 5 senses. Making a Feeling Picture.
November-
Vocabulary- car, bus, train, tram, metro, boat, aeroplane, bicycle, scooter, roller skates, green, pink, purple, balloon, wheel, fast, slow, big, small, winner, picture, juice, kite, leg, sorry, have, color, go, stop, roll, back, forth, again, start, finish, who, what.
Language Structure- Do you have a bus?, Yes/No, What color is it? It is (color), Let us try a train. Let us try an aeroplane, What is fast?, Who is the Winner?
Letters and Phonics- j,k,l (juice, kite, leg)
ESL Social Values- Thinking of others, Shhh, quiet please, Listen to the teacher, Listen to your friend, Please sit down. Apologising/ Saying you´re sorry. Forgiveness.
Numbers- Number review of numbers 1-5. Counting and better number recognition and number pronunciation. Understanding ESL rules when referring to 1 object and more than 1 object.
Songs/Books/Drama- (songs- Round and Round the Circle Goes, Circle Circle Round, Five Little Speckled Frogs, Transport Song w/ Kerina and James), (Drama- The Tortoise and the Hare).
Project- Paper Art- Make a boat, Shapes Art- Make a vehicle with shapes, Class Project- Show and Tell School Board Art/ Friends on the Bus.
December:
Vocabulary- find, I can, flower, tree, leaf, in, out, lake, forest, playground, rain, wind, snow, sun, hot, cold, gloves, boots, winter, spring, summer, autum (fall), gift, dinner, special, holiday, star, Christmas, decorations, card, moon, nest, octopus, come, okay, great, happy, love, share
Language Structure- I see a (lake, forest), I am big/small, It is cold, snowy, It is warm, sunny, Yes/No, It is small/big, It is special, It is in/out.
Letters and Phonics- m,n,o (moon, nest, octopus)
ESL Social Values- Changes Around Us (weather, holiday, clothes, feelings and growth), Growth and Re-growth with the seasons, New beginnings
Numbers- 6 and 7
Songs/Books/Drama- (songs- What´s The Weather Like, Pinochio In/Out Song, We Wish You a Merry Christmas, Twinkle Little Star, All I Want for Christmas), (book- The First Christmas, Frosty The Snow Man)
Project- ESL Christmas gift/ card for a friend or family member.
Vocabulary:teacher, boy, girl, hello, goodbye, welcome, I, you, we, my, name, your family, friend(s), brother, sister, dad, mom, book, bag, pencil, paper, table, sit, stand, sing, play, eat, sleep, wake up, apple, bus, cat, dog, elephant, fish.
Language Structure: What's your name, I am, You are, Yes/No responses, She/He is my friend, He is my dad, She is my mom, Go to the toilet, Wash your hands, Please, sit down, Please, stand up, Quiet, listen please, What is this? Who is this? This is my ….
Letters and Phonetics: A,B,C (apple, bus, cat),D,E,F (dog, elephant, fish)
ESL/Social Values: Greeting and making friends, Learning when to use tho words, please and thank you. Learning how to share by using the word, here and using the phrase, come here. Learning to play and have fun together in ESL.
Numbers: 1 – 4
Shapes: circle (ESL – understanding the idea of coming together and the English word round).
Social Science: Family and friends, daily school routine
Song: What's your name, Good Boy/ Good Girl, Before Each Snack, Everybody Everyone, Hello Hello Family Song, I Love You – You Love Me.
Book: The Three Bears and Godilocks.
Project: Making a family frame, Who Am I Potrait, My things/ My favorite things Show and Tell box.